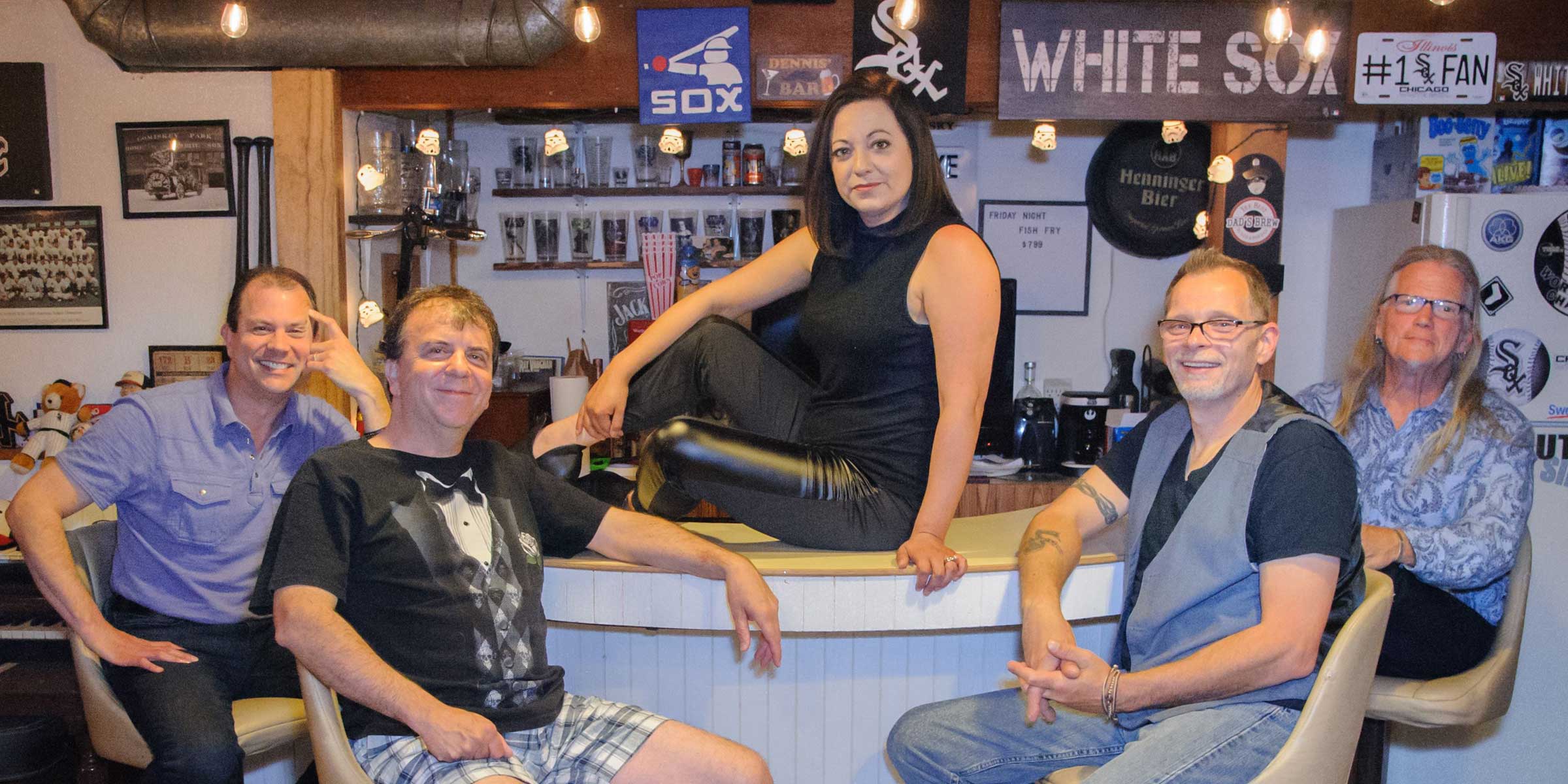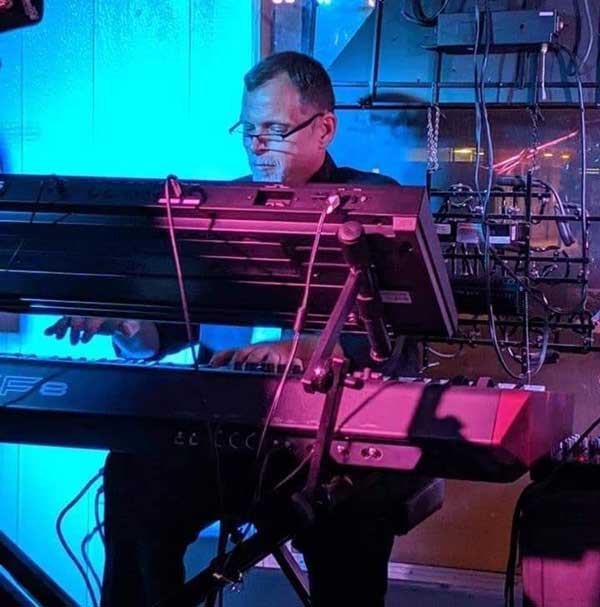 January 16, 1972 ~ December 23, 2021
Keyboards
Dennis Clark is the newest addition to the Shuffle This Family. He started playing keyboard at the age of 13 (self taught) in a childhood friends band.In his early 20's He toured the Midwest with the same band playing originals to acclaim and major label interests…..then fatherhood happened.
While on his fatherhood hiatus he taught himself to play bass. Then a day job transfer to Rockford from Chicago where he played with various acts until he was lucky enough to land a job at Shuffle This where he's playing double duty and loving every minute of it! He looks forward to meeting and entertaining you all!
Shuffle This at Rockton River Market
Rockton River Market | 125 Hawick St., Rockton, IL 61072
Rockford Rivets – After Game
Rivets Stadium | 4503 Interstate Blvd, Loves Park, IL 61111
No event found!
Maroon5
The Heavy
Pink Floyd
Queen
John Mayer
Commodores
Rolling Stones
Black Crowes
AJR
Soundgarden
Sweet
INXS
Pete Townsend
Elton John
America
Smith & Thell
Paul McCartney and Wings
Prince
Fleetwood Mac
ELO
Of Monsters and Men
Sheryl Crow
Pretenders
The Beatles
Amy Winehouse
The Cranberries
Tom Petty
The WEEKND
Jamiroquai
KC and the Sunshine Band
Duffy
James, Nicks/Petty
Elvin Bishop
The Cure
The Cars
Portugal the Man
Jonas Brothers
Alice Merton
Justin Timberlake
Blondie
Journey
Vance Joy
Elle King
Violent Femmes
The Romantics
David Bowie
The GoGo's
The Lumineers
Rick Springfield
Suzanna Hoffs
The Bangles
Simple Minds
Mark Bronson/Bruno Mars
Wild Cherry
Pink
Larkin Poe
Fritz & The Tantrums
Gloria Gaynor
OneRepublic
Joan Jett
Harvey Danger
Radiohead
Billie Ellish
Stevie Wonder
Rupert Holmes
and many more…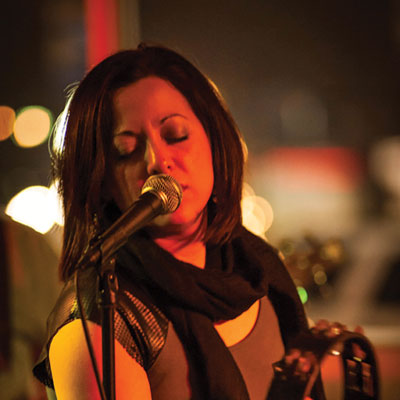 Hi I'm Stephanie Lange. I'm a wife, mother, marketer and singer. I love Game of Thrones. I get super nerdy about certain things like Muppets and cheese…. Here is my singing background in a brief summary…
I've been singing since I can remember. I started classical lessons at 12, and eventually went to school for classical music, though I've always had a love for popular music. While I was at school, I met a guy who played jazz. We made a trip hop band called Salva Me and wrote an album. I left college to go "on tour" with Salva Me the an independent band… the tour did not gross much. This led to my career in retail and media, LOL. While working in the real world, I did venture out to many open mics, and played with small groups in blues and jazz settings, sang in choirs, at weddings, at funerals, taught lessons, and quite a few other things. Then I had my daughter, Lola. When she was 8 months old, I joined my first cover band, The Radio Stars. I stayed with them for 8.5 years, took a 2-year hiatus, and now I'm back with half of the Radio Stars' members/half new guys, in a new band called, Shuffle This…. And so the saga continues.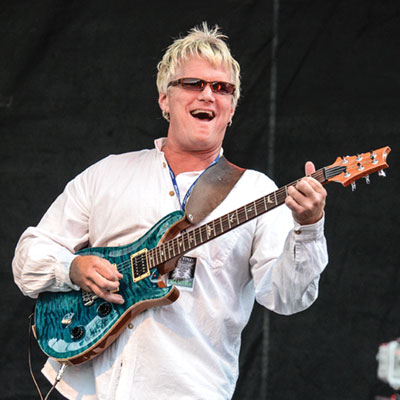 Lead Guitar: 35 years of playing,but I'm still a hack!
I've been in a number of bands, pit bands for musicals, solo & studio work. Currently play in a two piece group called Mr Ed..Im also a guitar/bass/uke & kazoo instructor in my home & at Guzzardo music in Rockford Il. Almost 20 years of teaching! I'm also a towel boy at Peak Sports Club! My day consists of working at Peak in the morning.. Cleaning up after slobs in the locker room & washing endless towels in the morning..to teaching a young kid (or adult) the gift of music & watching them grow musically…. And then the cherry on top by playing with amazing musicians… Usually! Lol
Throw my amazing family in there & them beautiful grand babies… And my life is complete ! Im am looking forward to this new adventure with Shuffle This.. Great guys & gal! I am grateful!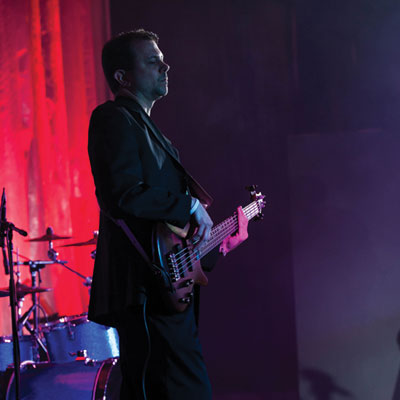 Bass guitar and Backing vocals.
Hey there! I'm Dave & my instrument of choice is the bass. I've been in bands for 30+ years playing a wide variety of songs/styles. I am excited about Shuffle This! I'll be the one keeping those low notes thumpin'.
I have way too many influences to list, including the multitude of gifted local musicians I've played with and seen. See you at an upcoming show!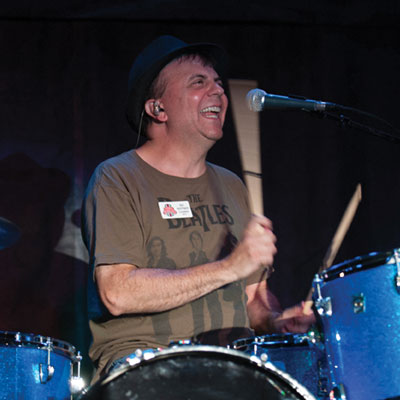 Cheers! I'm Rick Heffner, I play Ludwig Drums, Zildjian Cymbals and use Pro Mark Sticks. I have played with numerous bands over the years, The Hip Solution, Groove Weasel, and Radio Stars to name a few! I've done the "original" thing but now play covers. Bands I love; The Beatles, The Police, Led Zeppelin, Tom Petty and the Heartbreakers, Simon and Garfunkel, Cheap Trick, AC/DC, and The Cars. Drummers who influence me; Bonham, Starr, Bun E., Copeland, Max Weinberg, Phil Rudd, among others…I sing a bit, but, just a bit. I like to laugh a lot, so I'd rather watch a comedy than anything else. Unless it's a good mob movie. I work for an ad agency. I love my family!